BayWatch – Location-1631
This vacation rental features perfect accommodations for families or larger groups wanting to spend a few nights or more in Seward. There are three suites that each have two bedrooms suite, fully equipped kitchen, and living room with one bathroom.
Each suite has two bedrooms, each with a queen bed and a twin murphy bed. These spacious suites have cable TV, massage chair, electric fireplace and an amazing view of Resurrection Bay. All linen, towels, pots, pans, dishes, etc provided. Quiet and completely private , secure outside entrances and off street parking. Location 1/2 way between downtown and boat harbor (one mile distance) makes it easy access to either.
Makes a wonderful comfortable and clean home away from home.
Baywatch by Alaska's Point of view Locations 1631, 1632 & 1633.
Baywatch
Seward, Alaska, is one of the most beautiful places in the world.
It offers amazing outdoor activities and breathtaking views. With Baywatch Vacation Rentals, you can find outstanding luxury vacation rentals in Seward, AK at an affordable price. Whether you are looking for a cozy place to spend a weekend or a spacious vacation home for your family holiday, Alaska's Point of View Baywatch has something for everyone. We offer professionally managed properties with all the amenities and services you expect from a quality vacation rental company. From private cabins to B&Bs, we have it all! So book your stay with us today and experience the best of Seward, AK Vacation Rentals!
Well-equipped kitchen for all meals, includes full-size refrigerator, stove, dishwasher, sink, table and chairs, coffee pot with everything to make coffee, blender, toaster, dishes, pots, and pans, etc
Bedrooms with comfy queen beds and beautiful linens for relaxation
Murphy twin size beds in each bedroom
Clean bathroom with hot water heater for each suite and plenty of towels
Plenty of parking for a vehicle of any size, including a boat in tow
Living room that includes extras like a massage chair (a highlight of many guests)
Fast internet & tv
Coffee table and bar
Charcoal Barbecue in the back yard
Extra heater and fan if needed
Windows and doors with screens for a nice breeze when needed
Calendar
Thorough cleaning process includes the use of UV light and ionizer between guests to help remove any possible germs.
The unit is decorated with unique artwork that is displayed throughout the suite. It is truly rare to find a perfect vacation home like Baywatch by Alaska's Point of View. Checking in is easy and straight forward. Magazines, maps, and local recommendations are readily available in the living room to help you explore Seward.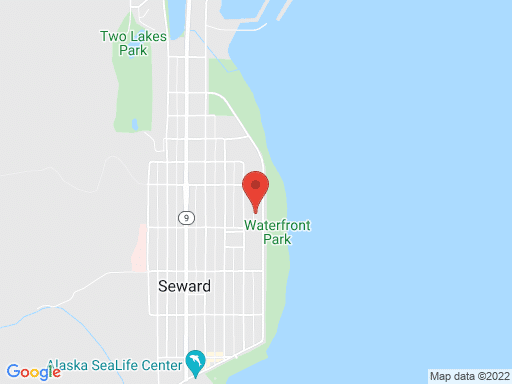 Find the perfect rental in Seward, Alaska. Browse our listings to find amazing deals on houses, apartments, cabins and condos for short or long-term stays. List of Seward vacation properties.
Get the best rental options in Seward today! Seward AK extended stay places.
Discounts on Tour reservations with Alaska's Point of View.
Baywatch In Seward Alaska is your lodging.
You will always be eager to return to Seward and your personal vacation rental.
Book your Place in Seward Alaska